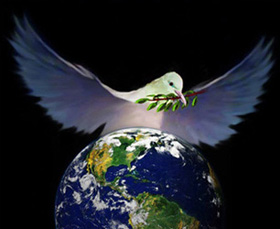 Healing Resources
This is divided into the following sections
1. Inspirational and Uplifting videos online (free)
4. Understanding the Law and Your Rights
5. Healing Services. Professionals and Businesses involved in Healing
1. Inspirational and Uplifting videos online

2. Books, CD's and DVD's
Oneness With All Life: Inspirational Selections from A New Earth

by Eckhart Tolle




Science of Being and Art of Living: Transcendental Meditation by Maharishi Yogi


Transcendental Meditation

by Maharishi Yogi




10% Happier: How I Tamed the Voice in My Head, Reduced Stress Without Losing My Edge, and Found Self-Help That Actually Works--A True Story by Dan Harris


Angels in My Hair by Lorna Byrne


Stairways to Heaven by Lorna Byrne


Love from Heaven by Lorna Byrne


Man's Search for Meaning by Viktor Frankl


A Course In Miracles by the Foundation for Inner Peace is also a good book in this area


You Can Heal Your Life by Louise L. Hay


Love Yourself, Heal Your Life Workbook (Insight Guide) by Louise L. Hay


The Secret by Rhonda Byrne
3. Organisations
4. Healing Services. Professionals and Businesses involved in Healing
This section will list professionals, businesses and organisations providing healing services.
4. Understanding the Law and Your Rights
The Understanding Law section explains the injustices and corruptions in the law and legal systems.
Also the corruption of Economics, Banking and Politics affects your legal and Constitutional rights. This is detailed in the Economics section.
5. Medical breakthroughs